What do successful digital transformations in banking and finance involve? Information security. Data integrity. Digital trust. All are essential to success.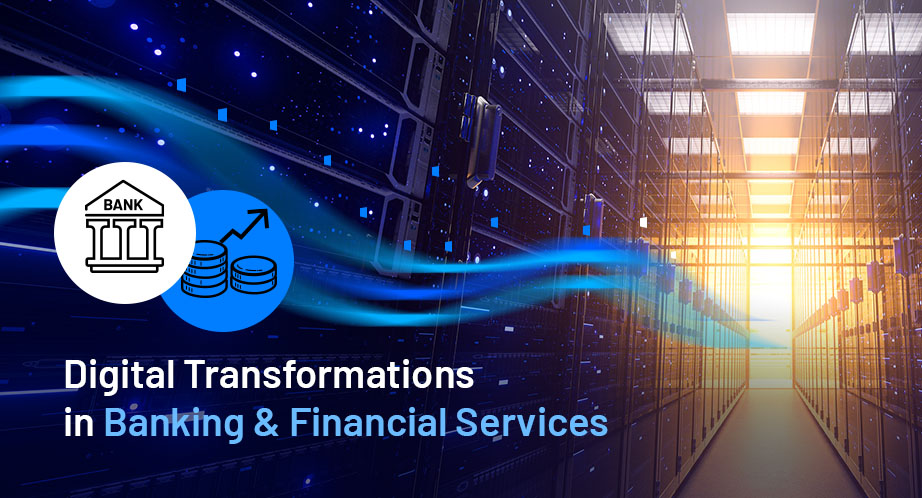 In this blog, Ascertia's experts discuss the following:
What's involved in making a digital transformation
How SigningHub enables success throughout the process and beyond
The importance of electronic signature security in high-trust industries
Banking and financial services are highly regulated. This ensures that personal and financial information is secure, private and authentic. Institutions must ensure data confidentiality and security – but equally important is providing a positive customer experience throughout the transition.


How do banks ensure confidentiality?
Before we jump into digital transformations in banking, let's discuss confidentiality and how financial institutions check identities.
Banks verify customers when they access accounts. Depending on the contact method, the process may vary.
In online banking, customers log in with a username and password. Verification often requires two-factor authentication.
The banking representative asks a series of qualifying questions. They may also require a passcode or phrase in telephone banking.
In a bank branch, the customer enters the pin number associated with their bank card.
Financial institutions often overlook the approval process and how electronic signature solutions like SigningHub can improve data security. The document approval process is integral to successful digital transformations in banking.


What is a digital transformation?
The process and changes required to make a digital transformation are unique to business or industry requirements. Therefore, there is no blanket definition.
At its most basic, a digital transformation is the process of creating secure, productive working environments by moving away from paper-based, inefficient processes. It often involves transitioning to digital infrastructure and applications. This may be on-premise or via the cloud.
Digital transformations in banking and finance are complex and usually include the following:
The introduction of an online banking platform for customers
Digital document approvals and workflows
Secure digital signature solutions
Know your customer (KYC) checks
Electronic anti-money laundering procedures


What are eSignatures' role in banking digital transformation?
Digital signature solutions have been around for quite some time. Companies are aware of digital transformation's productivity and efficiency benefits.
As part of a digital transformation in banking, eSignatures enable institutions to share, track and store information digitally. While important, financial institutions often overlook the security provided by an eSignature solution.
Electronic signature security varies greatly. Depending on the type of signature, there are various levels of security. Understanding which eSignature solution your company requires as part of your digital transformation strategy is critical.
Banks must give customers and regulators confidence that personal and financial data will not fall into the wrong hands. The documents in this scope include the following:
Customer statements
Investment authorisations
Legal records
Customer personal data
Back office functions


How does SigningHub enable a successful digital transformation in banking?
At Ascertia, information security is at the heart of everything we do. We offer SigningHub as an on-premise solution or private/public cloud service to meet varying business requirements.
Ascertia's SigningHub provides a complete document approval workflow for banking institutions of any size. It contains everything needed to review and sign documents quickly and securely online.
For high-trust industries like banking and finance, SigningHub delivers in three key areas:
eSignatures – Legally binding electronic signatures, including Advanced and Qualified Electronic Signatures made easy.
eSeals – Protection for corporate documents with a user-friendly, automated signing process
eIDAS Remote Signing – eIDAS-compliant Qualified Electronic Signatures with cross-border legal recognition


SigningHub Enterprise
Built on-premise, SigningHub Enterprise facilitates digital transformations in banking. The banking industry has a complex IT and regulatory ecosystem. There is a lot of legacy technology too.
Banks can ensure that their eSignatures adhere to the latest data protection regulations.
Our electronic signing solution is fully EU eIDAS compliant. It uses a flexible choice of robust digital certificates stored on secure servers or hardware. Through this, banks and financial institutions can verify any user signing a document and the validity of that person's signature.


Go digital with SigningHub
The underlying technical infrastructure and design of Ascertia's SigningHub make it the ideal choice for banks and financial organisations. Most of all, no security benefits are sacrificed over user experience. So, you can be sure of a secure yet easy-to-use solution tailor-made for your business.
Want to improve efficiency and enhance productivity? Sign up for a SigningHub free trial today.