Ascertia is delighted to announced the latest SigningHub 8.4 release.
SigningHub provides an intuitive web interface, making it easy for anyone to sign. Documents can be shared, viewed, and signed on any device, anywhere, anytime in a way that suits any approval process. Over 25 languages are supported, and others can easily be added or customised.
The SigningHub 8.4 release is now available to download on the Ascertia Community. If you're not already registered, please request access from your account team.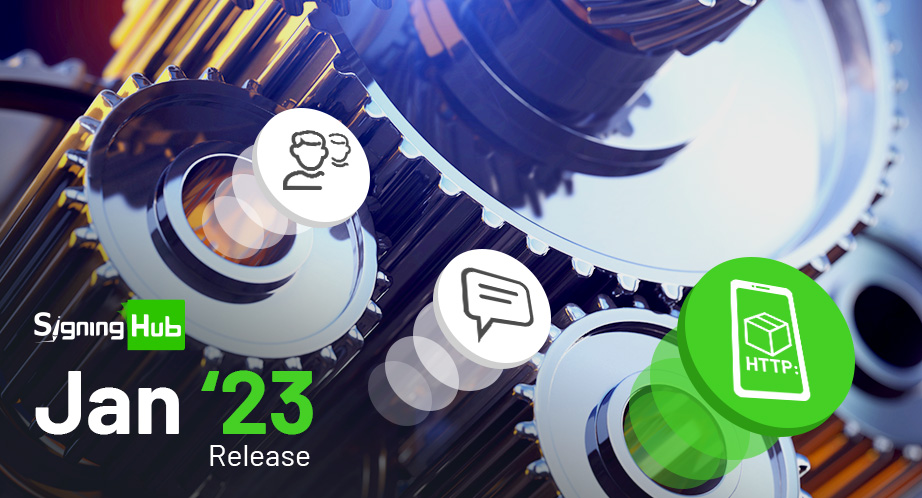 Ascertia customers and partners will benefit from the host of new features and improvements in SigningHub 8.4.
SigningHub 8.4 release developments:


Levels of assurance for in-Person signatures
Document Owners can define a level of assurance for in-person signatures. In-person signers can sign documents with certificates that comply with the defined Level of Assurance. Supported in-person levels of assurance include:

Simple Electronic Signature (SES)
Electronic Seal (eSeal)
Advanced Electronic Seal (AdESeal)
Qualified Electronic Seal (QESeal)
Support for SSLCOMMERZ payment gateway


SigningHub now supports the use of a new secure and authorised online payment gateway, SSLCOMMERZ, to perform secured transactions from the customer's card, mobile wallet or bank account.
Trust1Connector v3 Support


Customers in Belgium and other regions who use Trust1Connector have support for signing with digital keys and certificates on smartcards and national ID cards.
Private comments to recipients in the workflow


Document Owners and recipients now have the option to send private comments to a specific recipient(s) in the workflow. This enables better collaboration between signers as users do not have to leave SigningHub to cooperate on documents that are in progress.



Improved XML document rendering


SigningHub has been improved to allow uploading of an XSLT Style sheet to transform an XML document into an HTML formatted PDF document within the SigningHub viewer. This enables users who need to sign an XML to easily view the contents of an XML document.
Notify users about completing actions


SigningHub now displays the information message to each recipient if they navigate away from a document without completing all their signing actions. This reminds users of any pending actions that they may need to complete on a document and helps to prevent workflow delays.
A full list of important features and enhancements can be found here in our SigningHub Knowledge Base.
Ask your Account Team about Premier Success Services if you require assistance with upgrades or with performing system health checks.
Subscribe to the SigningHub blog for the latest product news and guides.