Ascertia is delighted to announced the latest SigningHub 8.5 release.
SigningHub provides an intuitive web interface, making it easy for anyone to sign. Documents can be shared, viewed, and signed on any device, anywhere, anytime in a way that suits any approval process. Over 25 languages are supported, and others can easily be added or customised.
The SigningHub 8.5 release is now available to download on the Ascertia Community. If you're not already registered, please request access from your account team.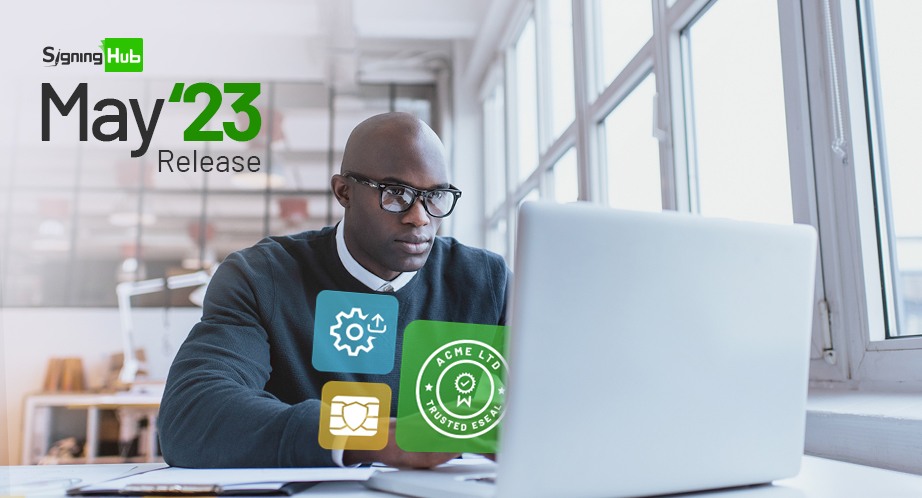 Ascertia customers and partners will benefit from the host of new features and improvements in SigningHub 8.5.
SigningHub 8.5 release developments:


eSeal Support
SigningHub extends its digital signature use case support, in addition to individual signatures and witnessing signature operations with an eSeal, SigningHub now supports bulk signing of business documents such as e-Invoices and e-Statements. This can be performed using an advanced, AATL or Qualified electronic seal using ADSS Server and Cloud Signature Consortium-based Signing Providers.
eID Easy Support


Increasing interoperability with Remote Signing Service Providers, SigningHub now supports eID Easy - the 20th Trust Service Provider in its Global Ecosystem. eID Easy provides a simple API for Qualified Electronic Signature methods that do not support the CSC interface.
Document Upload Processing


SigningHub has been updated to provide feedback to document owners about the properties of documents that have been signed, are PDF/A compliant or contain attachments.
A full list of important features and enhancements can be found here in our SigningHub Knowledge Base.
Ask your Account Team about Premier Success Services if you require assistance with upgrades or with performing system health checks.
Subscribe to the SigningHub blog for the latest product news and guides.