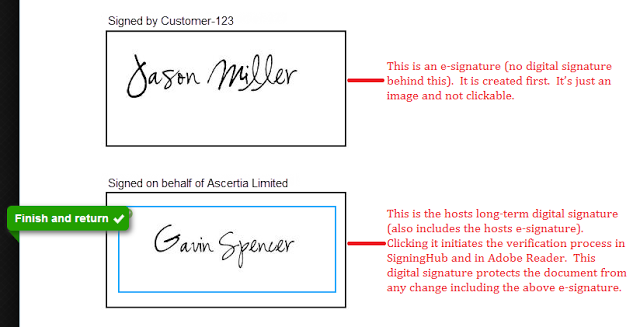 The SigningHub "in-person signing" feature is a new capability that enables a person to electronically sign documents without requiring them:
Read More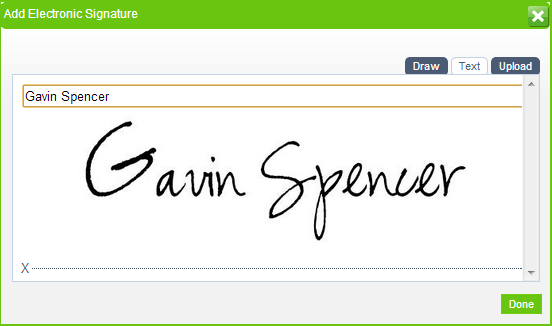 SigningHub currently enables users to create a combined e-signature with a digital signature. The e-signature part is the hand-signature image displayed on the document, whilst the advanced PKI digital signature is the part that is embedded into the PDF document and is verifiable upon clicking the signature appearance.
Read More

In the real-world often it doesn't matter who signs a document but rather do they have the sufficient authority to do this. That is the "identity" of the signer is not as important as the "authorisation". E.g. a Purchase Order typically requires an authorised member from the Procurement department to sign-off on it.
Read More