Form filling is an integral part of many business workflow processes. Organizations big or small require their employees, partners or customers to fill forms e.g. account opening forms, signing up to company policy documents, filling in and signing insurance claim forms, completing expenses and holiday requests etc.
Keeping in view the wide use of forms, SigningHub provides the ability for users to fill in form fields before digitally signing. The form fields should have been created using designer tools such as Adobe® Acrobat® or Ascertia PDF Sign&Seal. SigningHub supports form fields such as text fields, list boxes, combo boxes, radio buttons, check boxes, initial fields and signature fields.
Note: Keep an eye out, as SigningHub will soon be providing a built-in form designing capability, so that adding form fields is simpler than ever.
Now a common issue when asking users to fill in forms (paper or electronic) is that they may miss out some fields or may even fill in fields which were not intended for them. To avoid such problems within SigningHub, the document owner can assign existing form fields to particular users. This means only the identified user can fill in that form field i.e. SigningHub will prevent someone else from filling in that field. Furthermore SigningHub will also ensure that the correct user has filled in the field before being allowed to sign and complete the approval process.
When a document is first opened which contained form fields, the document owner will see assign to drop down menu like shown below:












Clicking this allows the document owner to select who is required to sign it: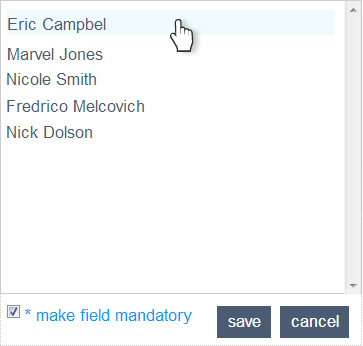 This list will show all the users who are part of the current workflow. If it's empty just add some signers from the top right area.
To make the field mandatory simply select the "make field mandatory" option. Once done the colour of the field changes to indicate it is mandatory and also on mouse-hover SigningHub will show the identity of the person who must complete this field:

To clear the field assignment, click on the red cross icon. Note that the document owner can also assign a field to a user group which allows the field to be filled-in by any member of the user group. This can be very useful where there are a number of managers for example and anyone of them can complete certain fields.
Similarly like the text field, the document owner can assign any other form fields and also set default values. E.g. to set a date/time field the document owner can simply click on the field which shows a date/time selection box:

Initials fields can also be added by cliking the button shown below: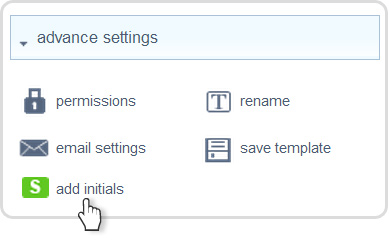 Clicking shows the list of users who are already added in the list of selected signers: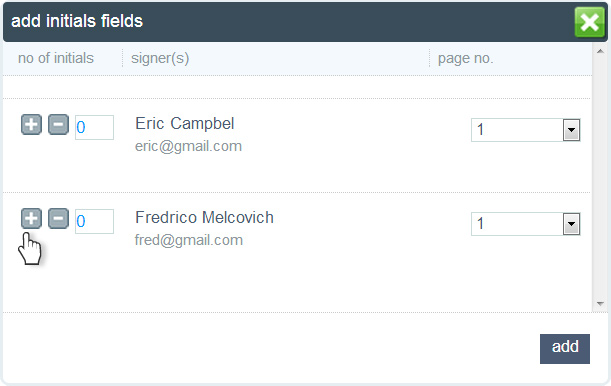 Initials fields are displayed as follows and must be completed by the relevant person before signing:
Once all the relevant form fields have been assigned to users, simply send the document out by pressing the "send" button:




Now users will only be able to fill in the fields which are assigned to them and the system will prevent the user completing the process until all the fields are filled in. Thereby preventing mistakes and incomplete forms to be returned.
The next blog will explain how the form fields will be displayed to users and how they will be guided through the form completion and signing process. Stay tuned…and until then happy collaboration!