The world is becoming increasingly digital. In our latest blog, we will discuss estate agents and whether they can trust digital signatures.
The benefits of digital signatures are well documented.
Faster transactions
Less contract issues
Improved rate of sale thanks to an easier approval process
Any estate agent would be happy with these results. And, if we're being honest, most digital signature products deliver these outcomes. What is often overlooked, is the legal implications associated with weak digital signature security.
---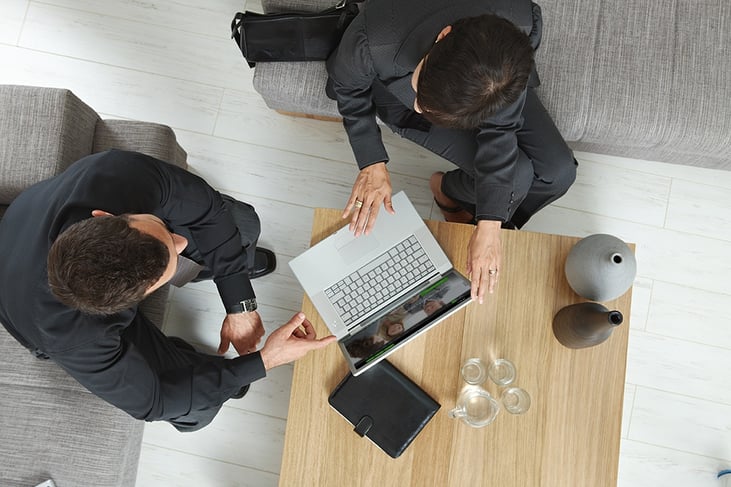 Digital signature security for estate agents
Few life events are as significant as purchasing or selling a property. There is a reason why these transactions take months of due diligence and mountains of paperwork. The sale must be viable and air-tight from a legal perspective.
A single contract quibble can scupper an entire sale, meaning lost commission for the agency. Those agreeing to a sale want to know their signature is valid long-term, especially when signing legal agreements. The same applies to those entering rental contracts where complications down the line need signed proof to be legally binding.
The risks intensify at the higher end of the market. Prime London property, for example, reaches tens of millions of pounds. High profile sales often involve foreign buyers, which are extremely sensitive to macro economic trends.
Buyers can change their mind in a second, so it's crucial to secure a sale as quickly as possible. Validating that the individual 3,000 miles away has indeed signed a document is vital.


Does your current digital signature solution meet this requirement?
SigningHub delivers the swiftness and assurance that the buyer signing the document is who they say they are. Our digital signatures adhere to ESTI PAdES standards, making them fully compliant with eIDAS, adding another layer of protection and trust.
Once a document has been signed, it's held in an electronic format that cannot be digitally altered. The different types of signature are explained in more detail here.
Estate agents wants ease of use from a digital signature solution - that's one of the fundamental benefits of any solution. However, in some industries, an extra layer of security is needed to protect both clients and the service provider in the long-run. In residential and commercial estate agency, that benefit is invaluable.
---