In an international business environment, signing solutions that work across borders are essential. With approval chains growing, in size and complexity, solutions that save time whilst providing high-security, e-IDAS compliant remote signing are invaluable.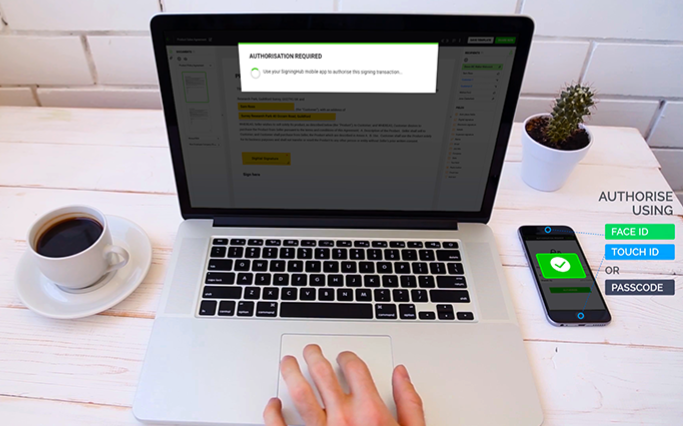 I
In recent years, there have been numerous advancements in eSignatures, including the move from local signing to remote signing.
Local signing requires locally-held hardware to validate e-signatures – a process that can prove arduous and cumbersome, especially if signing on the move.
In contrast, remote signing enables signing from any connected device as signing keys are held in server based systems or secure cloud services.
Find out how SigningHub has developed a high-trust remote signing solution that provides eIDAS-compliant remote qualified signatures using our ADSS SAM Appliance.