We want to share a recent customer story with you from EuroCloud.
EuroCloud Europe is a pan-European non-profit organisation focusing on cloud computing. It fosters the development of a European Digital Single Market and has strong relationships with local governments and the European Commission.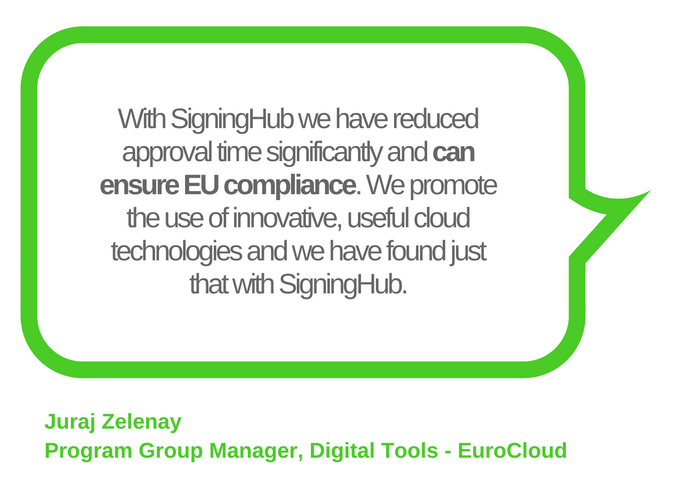 With numerous board members spread across Europe, the organisation required a secure e-signing solution to make the document approval process more efficient and less time consuming. EuroCloud also needed to ensure that the signing solution complied with the latest EU eIDAS standards.
EuroCloud's requirements for an e-signature solution were:
Compliant with EU eIDAS regulations
Security coupled with ease of use
Mobile app availability
Ability to control document access rights
Price
Find out how SigningHub offered the perfect solution for EuroCloud here.