Well managed human resources are essential to an organisation and it is vital to ensure the right HR procedures and documentation are in place for every department. HR is in charge of talent recruitment and personnel management processes – both of which involve multiple documents that need signing by multiple parties.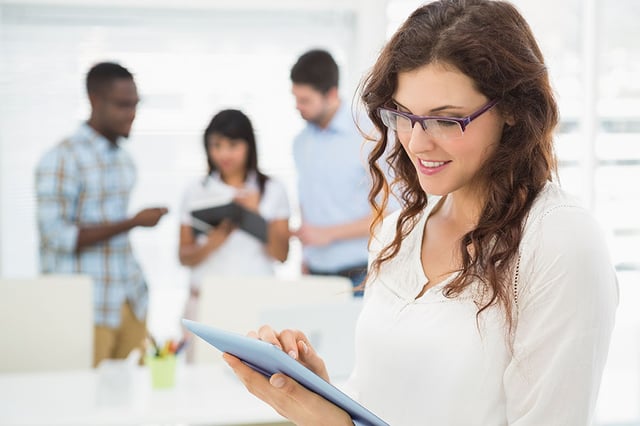 The department is document heavy from recruitment forms, job offers and employment policies through to maternity forms, expenses sheets, performance management records, disciplinary letters and redundancy procedures. And HR doesn't operate in silo. Like finance and marketing, HR works closely with many other departments and often has a hand in the development or approval of documents.
It is important to ensure that there is no delay in getting key signatures on contracts, letters and forms, especially if a delay affects the start date of an employee or means expenses are not filed on time. To speed up the approval process, many companies are turning to document approval solutions like SigningHub.
Document approval solutions enable HR managers to manage document workflows more efficiently. Notifications sent to those required to sign helps keep the approval chain moving and minimises silos.
Bulk signing can also improve efficiency and document packages enable HR managers to send contracts and key documents together such as new starter packs and termination of contracts. Digital markers highlight key areas of documents to ensure they have been read and understood.
Although not all documents require a signature for legal reasons, the use of digital signatures adds trust and provides traceability for audit purposes. For documents that are legally-binding, such as an employment contract, then a legally-trusted digital signature will be required.
It is important that the eSignature solution used provides support for multiple formats and standards such as PDF/A advanced digital signatures and eIDAS compliant signatures.
PDF/A format is used for long-term signatures that can be verified many years into the future and are an essential requirement for most government related data, including documents detailing tax codes or employment status, such as a P45.
Electronic signatures improve productivity and efficiency for many departments, but for HR, a department that depends heavily on document approval and compliance, an electronic signature solution could transform workflows.
Find out more about SigningHub here.
---