Digital signatures and trust identities are not just for human interactions, as demonstrated by how we apply our security services in the IoT space. Join the Ascertia team as we discuss digital security at the 2017 IoT Solutions World Congress.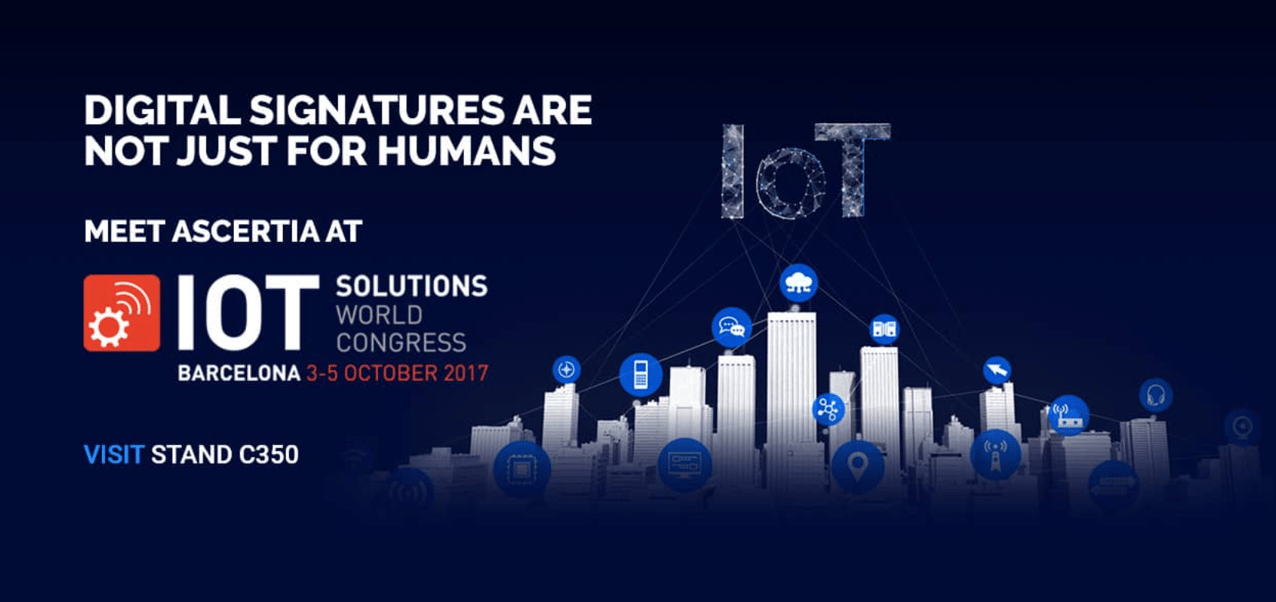 If you are interested in finding out more on how we deliver these capabilities, on the 3rd - 5th October the team behind SigningHub (Ascertia) and more than 10,000 of the industry's most innovative and influential minds will be attending IoT Solutions World Congress 2017.
The event will see attendees share their knowledge, discuss the latest developments in the Internet of Things and offer the opportunity to meet with security specialists.
Visit stand C350 where Ascertia will be discussing PKI-based device authentication, code signing for device firmware updates, and device-to-cloud sensitive IoT data protection. Topics include:
The IoT threat landscape
How to deliver a pragmatic strategy that addresses your needs
How our data solutions reduce the cost and effort of complying with security policies and regulatory mandates
Ascertia will be at the event with its technology partner, Thales e-Security. Together we provide security and trust for IoT devices and data, based on 40 years of experience in securing the world's most sensitive information.
Book your meeting with one of our security experts here or contact us today.