In August 2019, Ascertia launched its Autumn update of SigningHub (version 7.7.5). This release includes the launch of shared spaces as well as the ability for SigningHub Admins to enforce a change of password and additional control features for Enterprise Admins.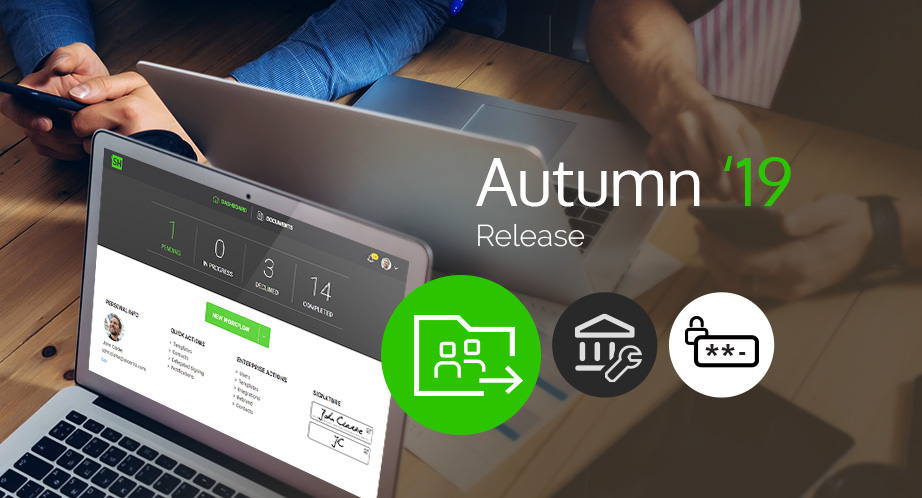 August 2019 – version 7.7.5 key developments include:
Shared spaces have been added to allow enterprise users to create folders that can be shared with one or more enterprise users. All these users will be able to upload and manage documents as document owner. Shared spaces can also be shared with users that are not part of the enterprise
The password policy has been enhanced to allow a SigningHub Admin to enforce a change of password after a configured number of days. This feature is configurable on SigningHub global configurations as well as on an Enterprise level
Multiple features on the document viewer page, when viewed either as the document owner or signer, can now be controlled by the Enterprise Admin via enterprise roles
A comprehensive list of all SigningHub version 7.7.5 updates can be found here.