In June 2019, Ascertia launched its Summer update of SigningHub (version 7.7.4). This release includes the launch of SigningHub lite, which provides a pure e-signing experience. Other updated features include improved logging options and the ability to push registered users and their certificates to the ADSS CSP Service.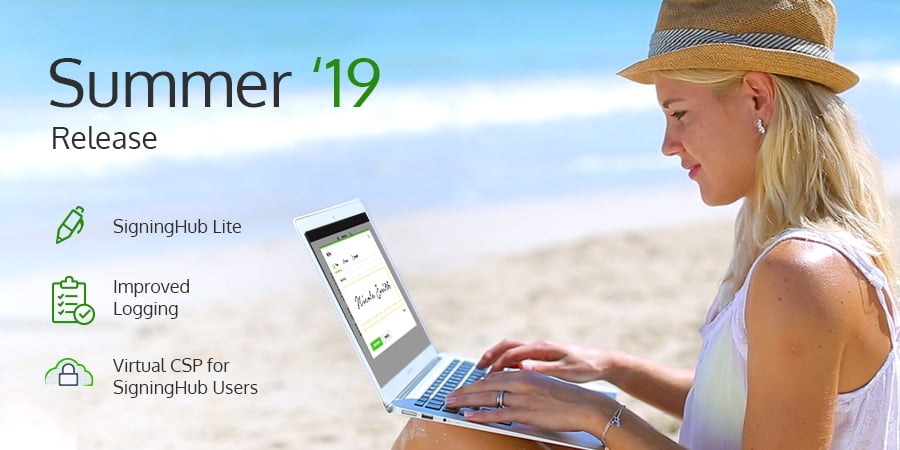 Your feedback is crucial in helping us shape our future product developments so we can continue to meet the changing needs of your business. We have therefore developed a SigningHub beta site so you can provide feedback prior to full release (You will need to register for a new beta user account).
June 2019 – version 7.7.4
Key developments include:
A lite version of SigningHub has been added and is available based on the license configuration. SigningHub lite provides a pure signing experience and strips away workflows.
Logging has been improved to have more options to record web, admin, API and core logs. SigningHub can now send the logs to Syslog servers, push logs to Windows EVENT Viewer and also supports writing logs in JSON format.
SigningHub can push registered users and their certificates to the ADSS CSP Service. VCSP desktop application can use the SigningHub username and password to sign documents with the same certificates used in SigningHub. On deletion of users from the application it is configurable in the service plan to also delete them from the CSP service.
A comprehensive list of all SigningHub version 7.7.4 updates can be found here.