Our popular blog series assessing how different industries can use SigningHub returns. In this installation, we discuss how governments are leading the way with eSignatures. Other recent posts include real estate, architects and pharmaceutical organisations.
Government workers are some of the most paper-intensive users in the world. It makes many public sector departments ideal candidates to benefit from the deployment of eSignatures.
---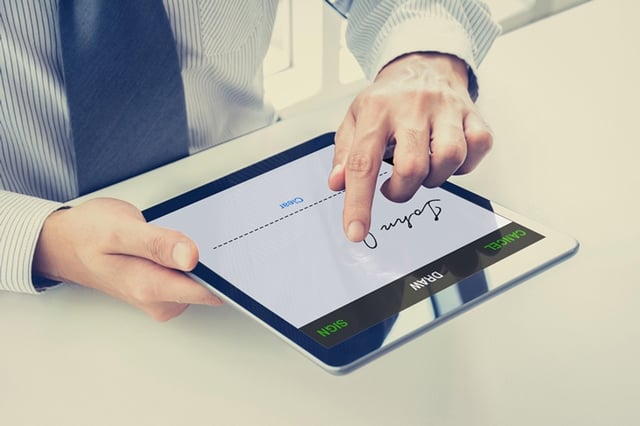 Governmental challenges
Until recently, there had been little change in how government bodies managed documents. This was partly due to prioritisation. After all, their main focus is the services they provide to citizens - and in some cases, a lack of funding for new IT initiatives.
SigningHub has been changing this with its high-trust eSignatures, eIDAS compliance and cost-conscious entry point. We currently work closely with a number of national governments to deliver these benefits across their organisations.
They are compelling case studies for other governments evaluating whether electronic signature solutions do indeed increase productivity, simplify workflows and reduce the risk of legal issues arising.


Government eSignature adoption
Adoption of SigningHub has been high within Government because we are sensitive to the bureaucratic, legal and historical responsibilities associated with accurate record-keeping. We understand that even the leanest public department must hold extensive evidence of what communication and documents contributed to new public measures and policies.
This understanding led us to design a solution that is easy to use, quick to embed itself within the workplace and extremely compliant with the latest developments in electronic identification.
Managers and stakeholders within Government can quickly increase document approval speed, reduce non-compliance and leverage e-IDs and eSeals to enact positive change.
It's encouraging that Government has been an early adopter of electronic signatures, particularly when many departments are facing high levels of austerity.