---
Following on from the HR department, the next blog in our series exploring the business benefits of eSignatures is about the legal department.
Compliant document approval procedures are important in the departments we have previously discussed, but it is especially important for the legal department which has stricter regulations.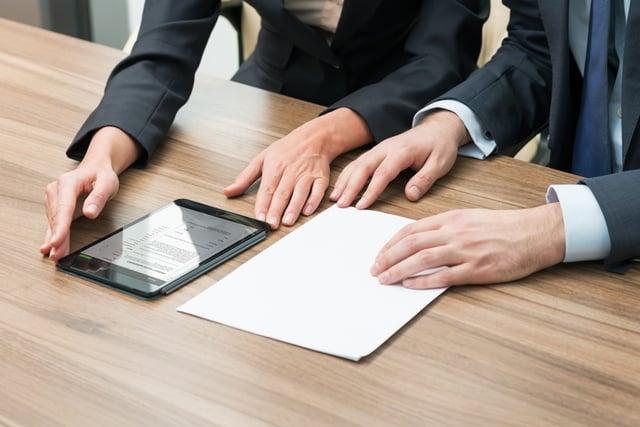 Until quite recently, if parties in a transaction were not physically together, the legal department could arrange for the signing of documents to be done via email. This would involve signing a paper document, scanning it, converting it to PDF and then emailing to the recipient.
But just as we have moved on from the lengthy process of sending documents in the post for signing, technology has further evolved, and eSignatures are becoming more common in commercial transactions due to improved security and efficiency.
Legal departments have a duty to ensure they trust the electronic identity (eID) of the parties they are dealing with. PKI-based digital certificates are a long-accepted way of managing electronic identities and unique signing keys provide an additional layer of security and certainty that the signer is who they say they are.
Moving to a more digital-based format for legal documents offers more than just time saving. Companies can reduce the amount of paper based processes, saving costs, natural resources and lowering storage requirements. Digital processes also allow legal documents to be produced, received, approved, signed and filed in auditable workflows that are accurate, compliant and much faster.
Once trust in the electronic identity of different parties is established, contracts, purchase agreements, deeds and letter agreements can be handled online, but companies should ensure they are up to date with all legislations to ensure compliance.
Under the new eIDAS regulation, all G20 countries legally recognise digital signatures as the equivalent of a hand-written signature. They may need to be produced in line with specific requirements, which an eSignature solutions supplier like us will adhere to and be compliant with. There are also regulatory frameworks for the EU and US and both continue to change so it is worth ensuring that your electronic signatures continue to be compliant.
One word of warning – in the new environment of electronic verification it is essential that the service that a legal department uses is tried and tested. Open source toolkits, simple service models or limited function products may not offer full support for standards, adequate security management or the flexibility that is needed, so it is worth looking for a proven provider before embarking on this process.
Find out more about the legality of electronic signatures here.
---