This industry-focused blog discusses how eSignatures are the key to improving digital trust, ensuring compliance and streamlining efficiency in the insurance industry. Other blogs in this series include government, banking and finance and construction.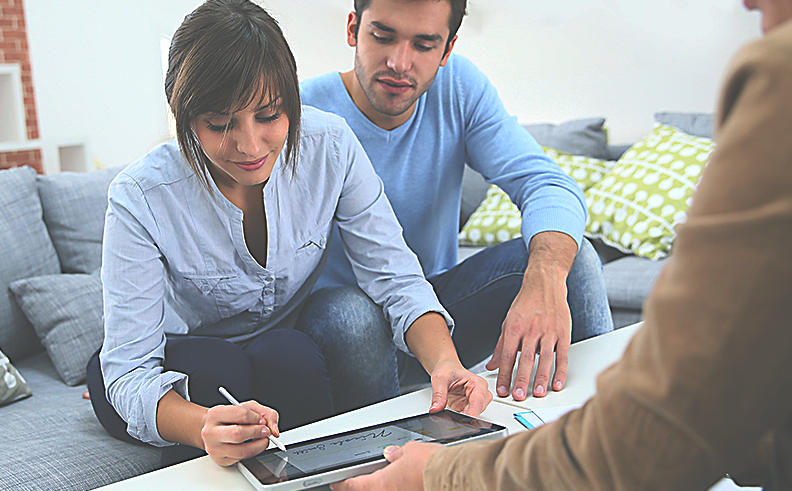 Insurance document workflow challenges
The insurance sector is well known for complex document workflows. They require careful attention to detail and adherence to global document and privacy regulations. Several factors make this process challenging, including:
The significant volume of documents and data processed
The involvement of multiple parties or stakeholders
The need to ensure accuracy and confidentiality throughout the process
Large volumes of data and documents
Manual data entry continues to be one of the primary challenges for the document workflow process in the insurance industry. The process can be time-consuming and error-prone, leading to delays and potential inaccuracies in the final documents.
Additionally, traditional paper-based forms and documents can result in lost or damaged documentation - leading to significant delays and compliance issues.
Multiple parties and stakeholders
The insurance document workflow must go through several parties or stakeholders, and this can create issues throughout. Traditional, paper-based workflows are prone to damage or loss as parties review, sign and approve.
These issues can produce deals and communication problems. Additionally, there is the risk of miscommunication and errors in final documents. To address these challenges, insurance companies must streamline their document workflows and automate critical processes such as:
Data entry
Document routing
Approval workflows
Insurance industry regulatory compliance
Depending on the jurisdiction, insurers are subject to various global regulatory compliance, specifically around patient privacy and data protection. These regulations include, but are not limited to:
General Data Protection Regulation (GDPR)

Introduced by the European Union (EU) in 2016, GDPR applies to all companies that process EU citizen personal data. It requires companies to obtain explicit consent from individuals before collecting or using their data. Additionally, insurers must implement appropriate measures to protect personal information.


The Insurance Act 2015

The United Kingdom (UK)'s Insurance Act 2015 sets out the rules for the disclosure of information by policyholders and insurers. It requires companies to provide clear and accurate policy terms and conditions. They must disclose any material facts that could affect the underwriting process.


Health Insurance Portability and Accountability Act (HIPAA)

The United States (US) HIPPA regulation applies to healthcare insurers. It provides the requirements for handling patient medical records and personal health data.


Insurance Regulatory and Development Authority of India (IRDAI)

India's IRDAI sets out insurance company guidelines and regulations. It includes the protection of policyholder data and information.


Solvency II

The EU Solvency II directive provides the requirements for insurance company solvency and financial stability. It includes provisions related to financial information documentation and reporting.
These are just a few global regulations companies must comply with regarding privacy and documentation. Insurance companies must implement robust measures for data protection policies and procedures for complete regulatory compliance.
This process may include encryption and other security measures to protect personal and sensitive data. Insurers must conduct regular audits and assessments to ensure full compliance – reducing the risk of financial, reputational or legal consequences.
Esignature benefits for the insurance industry
Electronic signatures (eSignatures) are essential to help insurance firms streamline document workflows and improve efficiency. In addition, they improve document security while reducing the risk of loss, errors and compliance issues.
Businesses can use eSignatures to sign and execute various documents, including:
Applications
Policy documents
Insurance claim forms
Streamline document workflow and improve customer satisfaction
A significant benefit for the insurance industry, eSignatures enable signing process automation. It reduces the need for manual data entry and document routing. The eSignature process can save time and improve accuracy while ensuring documents are signed, returned and approved promptly and efficiently.
A streamlined document workflow has a positive impact on customer sentiment. The electronic signature process and faster document approval process help reduce delays, improving customer satisfaction, loyalty and retention.

Improve document security and regulatory compliance
Thanks to eSignature regulations, such as EU eIDAS, eSignatures can significantly improve security and compliance. Esignatures ensures the document's integrity, non-repudiation and provides tamper detection on the signed document as well as a tamper-evident record of the signing process. The combination of all of these technologies helps insurance companies demonstrate compliance with applicable regulations, such as the GDPR and HIPPA, while reducing the risk of fraud and identity theft.
Make SigningHub part of your insurance company's digital transformation
Ascertia's SigningHub is an electronic signature and document storage platform with several features to help insurance firms. It provides various benefits to help digitally transform the insurance industry, including:
Speed up the signing process

With SigningHub, insurance companies can speed up the document approval and signing process. It eliminates slow, error-prone and inefficient paper-based processes. By using SigningHub's eSignatures, insurance companies can get signatures faster, reducing the time it takes to process claims or underwrite policies.
Enhance security

SigningHub works with basic, electronic, Advanced and Qualified electronic signatures. It offers advanced security features like digital signatures, PKI-based encryption and two-factor authentication.

These features help ensure that eSignatures are authentic and secure and that signed documents haven't been tampered with, mitigating the risk of fraud – a significant challenge for the insurance industry.


Improve compliance

As a highly regulated industry, compliance must be a priority for organisations. SigningHub offers features such as:



Audit trails
Document retention
Access control
These features improve compliance and reduce the risk of financial or legal penalties for non-compliance.
Cost efficiency

Companies can reduce printing, mailing and storage costs by eliminating laborious paper-based processes. Additionally, by streamlining the signing process, firms can reduce the need for staff to process documents manually, which can further reduce overheads.
SigningHub can help overcome your document approval workflow, efficiency and signature security challenges. Get in touch to discuss how SigningHub can help digitally transform your company.