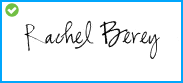 What is delegated e-signing? In this blog, we explain the process in-depth.
Often, in the real world, people are unable to sign documents because they are away on holiday or some other important business. In situations like this, there is typically a possibility that another suitably authorised person can sign on behalf of the original signer.
Within SigningHub, we have built support for delegated or PP signatures. Set-up is simple, just identify the person who can sign on your behalf and the date range when this is allowed (e.g. whilst you are on leave).