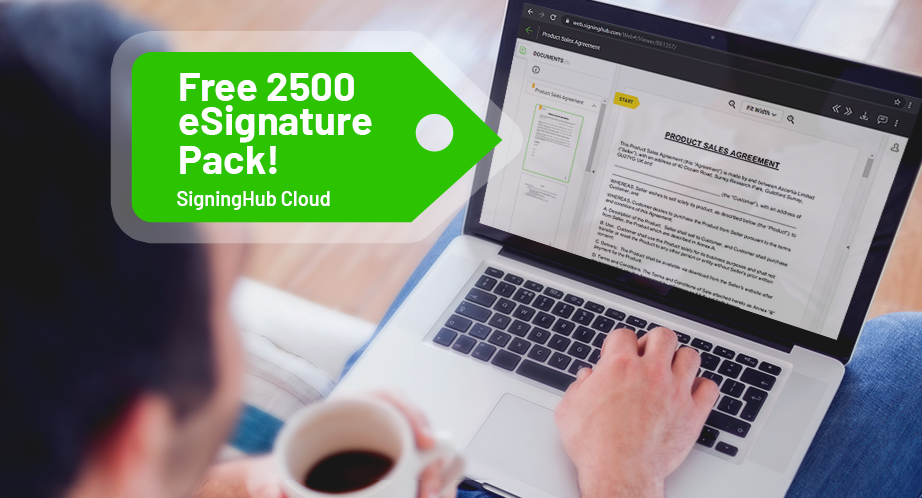 Many companies have told staff to work from home and this has presented a challenge for some employees who are missing the means to operate remotely.

In this day and age there is genuinely no reason to use paper for contracts, agreements, HR and other business documents. What is important is to ensure authenticity, trust and integrity of signed business documents.

Like many others, we have been affected financially by COVID-19, cancelling a major event at short notice. Thankfully our suppliers have been very helpful in rescheduling.

As a UK business that has been affected and in the spirit of helpfulness, we are offering any affected organisation a free 2500 e-signature pack to be used by all employees on our SigningHub cloud service.